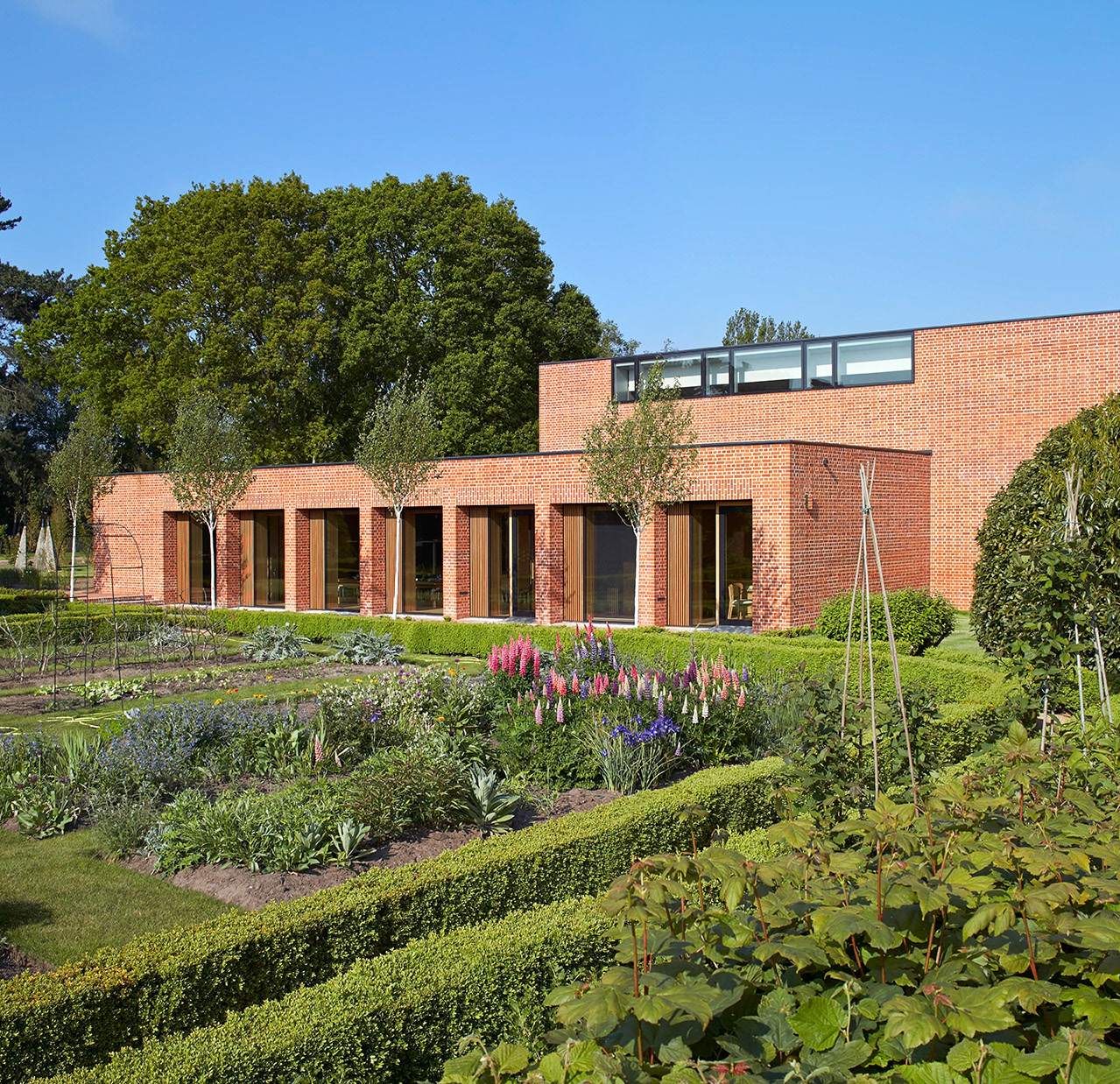 The Britten-Pears Archive, Aldeburgh, Suffolk
Commissioned by the Britten–Pears Foundation, this new archive building houses the extensive collection of music manuscripts, letters, photographs, and recordings of the composer Benjamin Britten and tenor Peter Pears. The archive has been built in the grounds of the Red House in Aldeburgh, Suffolk, the Grade II listed former home of Britten and Pears, and was completed in time for Britten's Centenary celebrations in 2013. The Foundation has now successfully brought together the collection in one central location for the first time, allowing the new archive building to play an important part in preserving Britten's legacy and serve as a research centre for future generations.
The design concept is that of an 'egg in a box,' with thick, well insulated walls enclosing the main storage room, surrounded by a buffer space which helps moderate the temperature and relative humidity between the outside environment and the material within. A volume to the north of the archive contains staff offices, support spaces and a study room, with generous windows in its west and north façades that allow views out to the Red House and gardens. A southern volume houses the archive collection, raised above the ground to protect it from flood risk.
The choice of solid brickwork for the construction connects the structure visually with the rest of the site, and provides thermal mass to meet the archive building's high environmental standards by passively controlling internal relative humidity levels. The structural concept has three components; a solid brick outer wall, an internal independent structure of reinforced concrete, and an inner box of masonry built off the concrete slab. The use of lime mortar allows the brick enclosure to be constructed with no movement joints; the mortar, being soft, allows the masonry to move without cracking. All elements of the archive structure have a four hour fire resistance.
Client 

Britten-Pears Foundation



Awards
Shortlisted - The Structural Awards by IStructE 
Winner RIBA National Awards 2014
Best Public Building - The Brick Awards 2013
Suffolk Coastal Quality of Place Awards 2013
Photographs 

Hufton+Crow