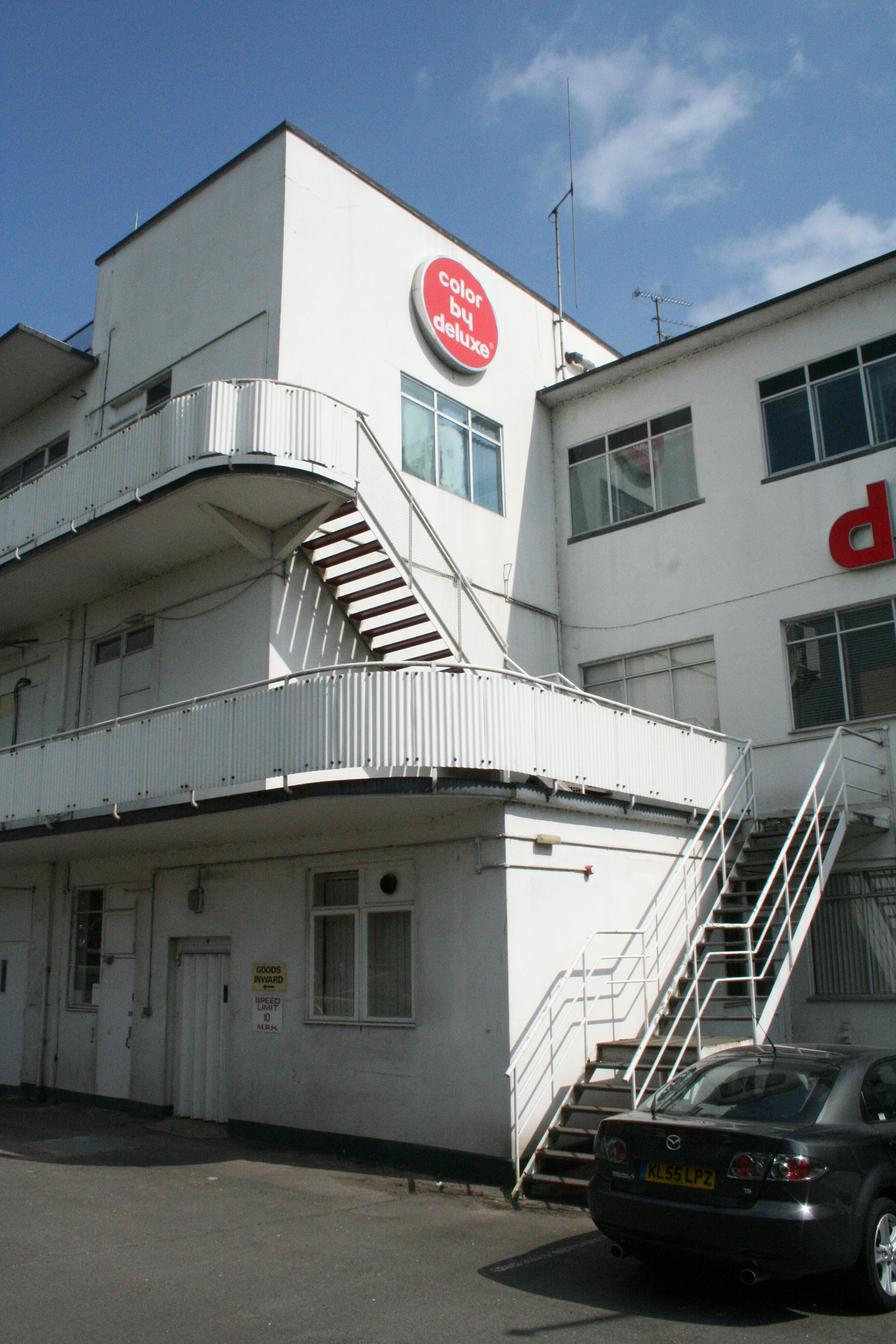 Denham Studios
One of only five buildings in Britain by the founder of the Bauhaus, Walter Gropius (in collaboration with Maxwell Fry). The 1936 former Rank Film Processing laboratory building in Denham (now Deluxe)  is the last surviving building of the original Denham Film Studio complex. The building represents one of very few surviving examples of industrial architecture of the Modern Movement in England and was Grade II listed in 1985.
With the inevitable change to digital technology, Deluxe are relocating to Pinewood and will vacate the 6500 square metre building and the surrounding 10 acre site. A new master plan has been developed for the site, with a new residential community around the listed building. The scheme utilises Bauhaus planning principles of interlocking courts and zig zag buildings framing large green spaces. 
The listed building is to be converted into apartments by means of cutting a new atrium court into the deep plan production area – the existing preview cinemas are retained as a final link to the history of film on this site. The scheme creates 246 new dwellings, and our role has been to carry out a detailed assessment of the existing listed building, and to assist in the scheme design of the site's new buildings.
The scheme is currently going through the planning process.
Architect 
PRP and John Pardey Architects 
Client 
Deluxe Laboratories Ltd
Project Value 
£40 million