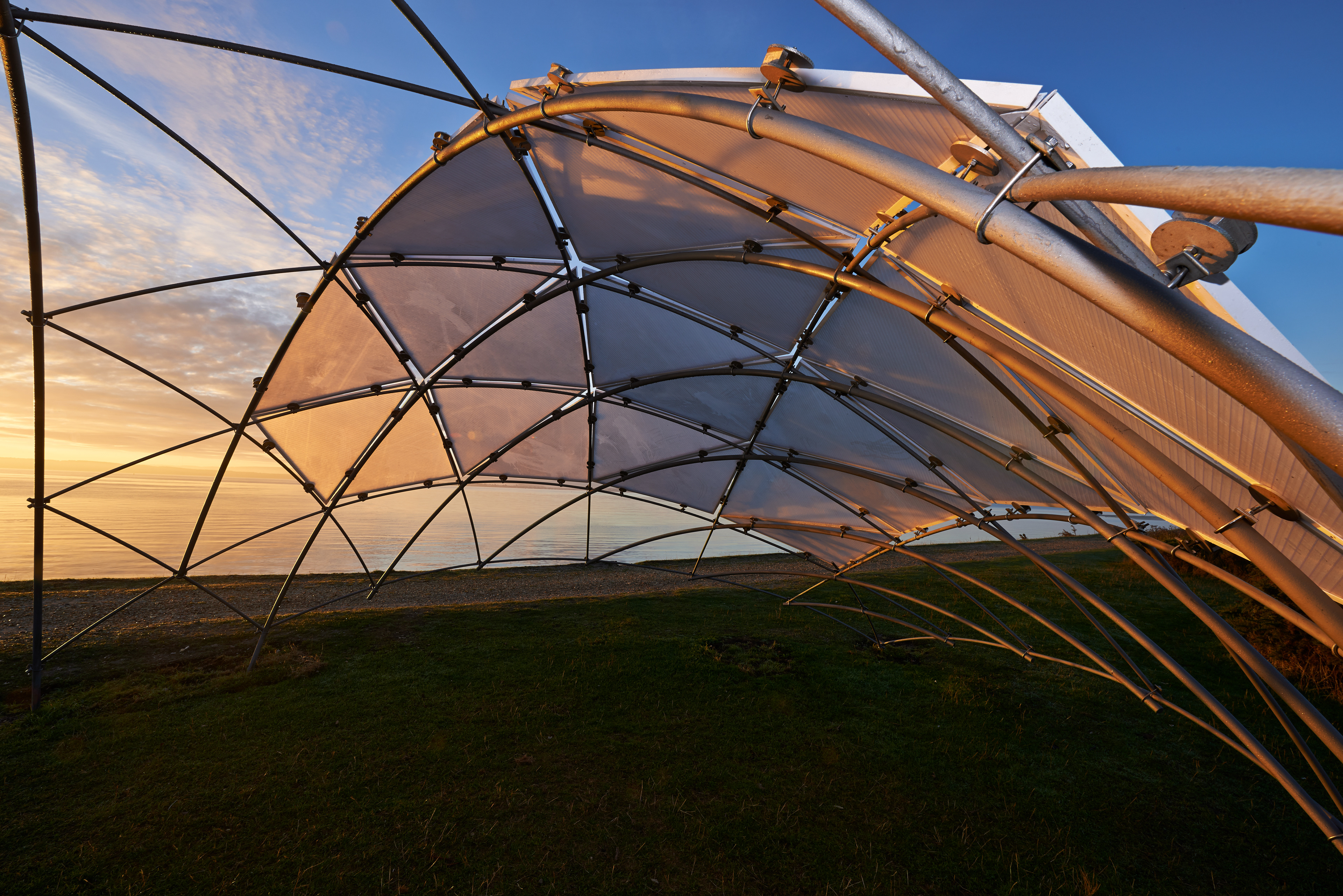 Lighthouse of Fragility Sculpture, Art South, Lymington, Hampshire
This project was a collaboration between Ström Architects, German artist
Susanne Winterling
, and ourselves, to create a temporary structure called
"The Lighthouse of Fragility"
. Situated on the sea wall in Lymington, Hampshire, this was commissioned by
artSOUTH
, a joint venture between Arts Council England and Hampshire County Council which funded and curated a series of 15 separate arts projects around Hampshire.
With Ström Architects, we developed the idea into a structure taking the form of a grid shell that arches in three dimensions to create an efficient form with very high span to depth ratio. The shell geometry is part of a torus, allowing the surface to be created by simple curved elements of constant radius, with round steel bars providing the most economic and appropriate material. Simple U-Bolt clamps at joints allowed the structure to be simple to erect, to demount, and to be re-useable, and constructed out of readily available reinforcement bars.
Artist 
Susanne M Winterling
Architect 
Ström Architects
Client 
Hampshire County Council and Art Council England