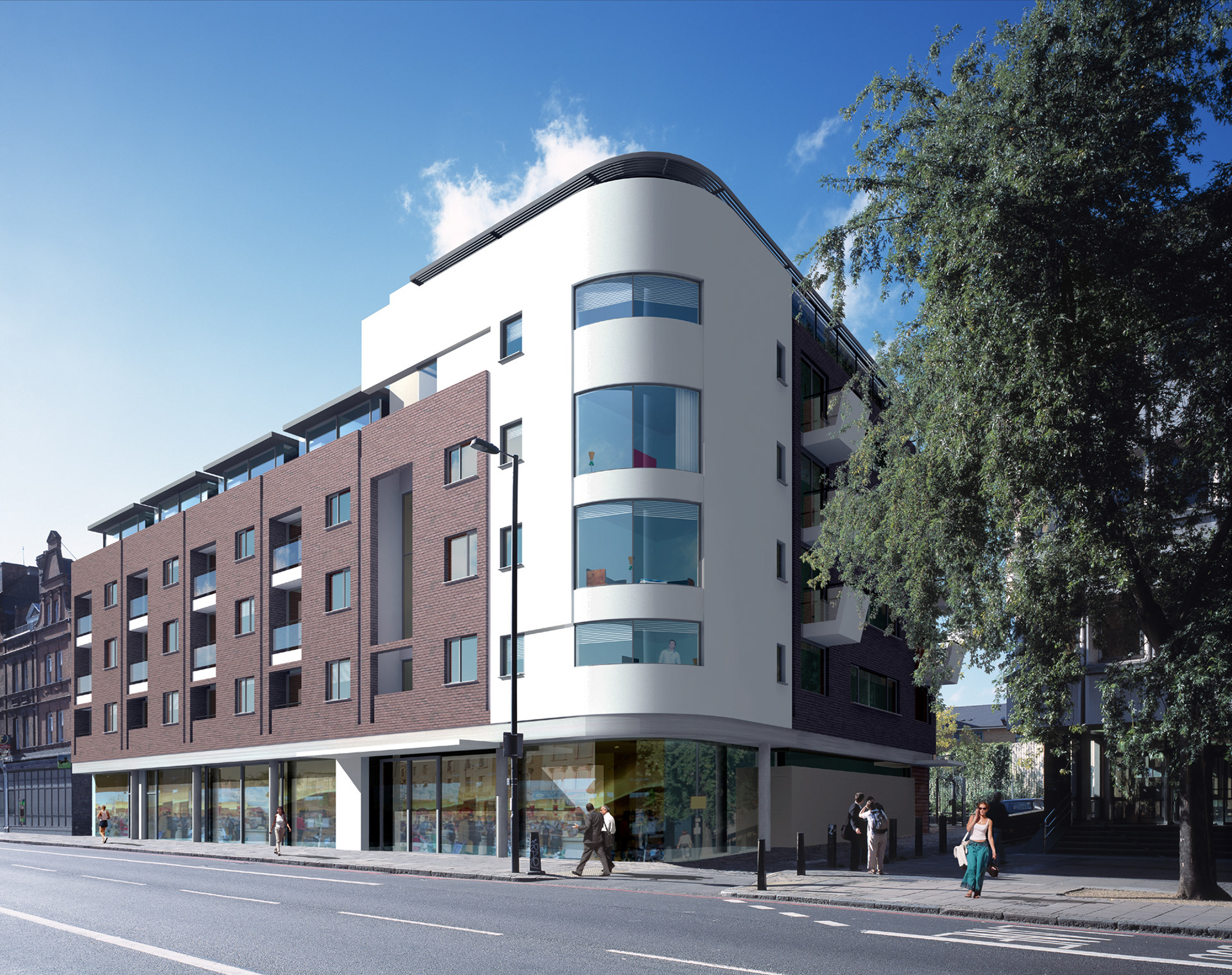 Shaftsbury House Mixed Use Development, Holloway Road, Islington
A mixed-use development of retail and restaurant spaces on the ground and basement floors, with a combination of private residential and social housing above. This scheme, on a prominent Islington site, has benefited from the developers and Architects working closely with the local planners to combine a series of freeholds into a single development.
Construction work was completed on the six-storey reinforced concrete flat slab structure in the 2010. The structural form was chosen as it provided the best value solution; providing flexibility, and allowing the formation of a first floor courtyard/foyer with setbacks and transfer structures at various levels.
Architect 
Reading and West 
Project Value 
£10 million