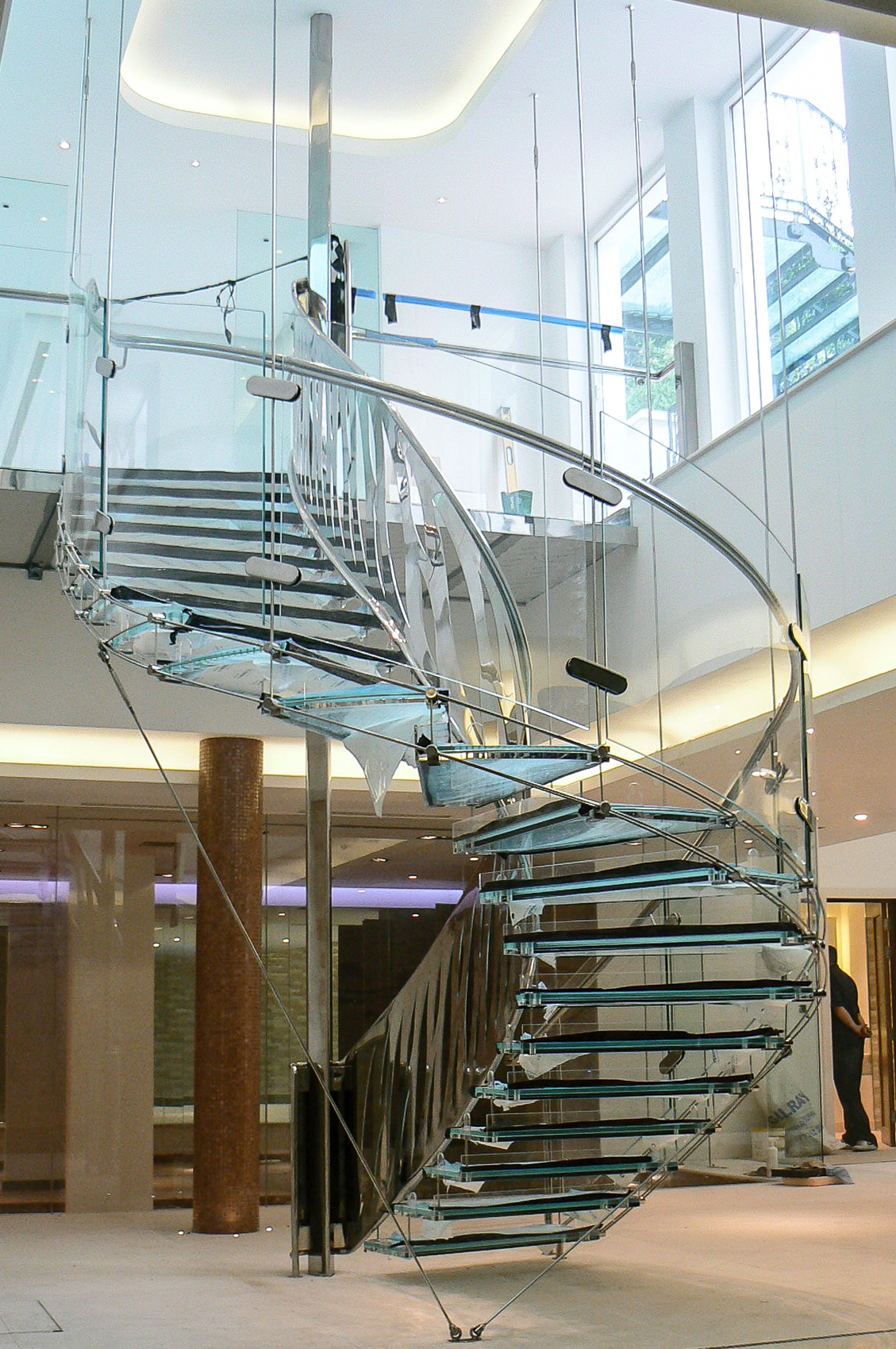 Glass Staircase, 16 Holland Park
As part of an extensive refurbishment of a Grade II Listed property, the developers decided to install this staircase structure  so as to create a dramatic entry into a new basement pool space. The design is typical of many of Eva Jiricna's previous projects, and uses a combination of stainless steel and structural glass to create a jewel like form.
We worked closely with Jiricna to develop a stair design for the space. The outer stringer of the staircase is supported by tension rods from the roof slab and the floor, and the inner stringer is fabricated from curved steel plate and spans between floors with no intermediate support. The toughened glass balustrade panels assist in the bracing system, as do the stair treads themselves. The components are carefully prefabricated off-site and trial assembled in the workshop. The level of finishes of bespoke one-off components is extraordinary within building construction.
Architect 
Eva Jiricna Architects
Client 
Gradeview Properties
Contractor 
Clifford Chapman Metalworks Ltd