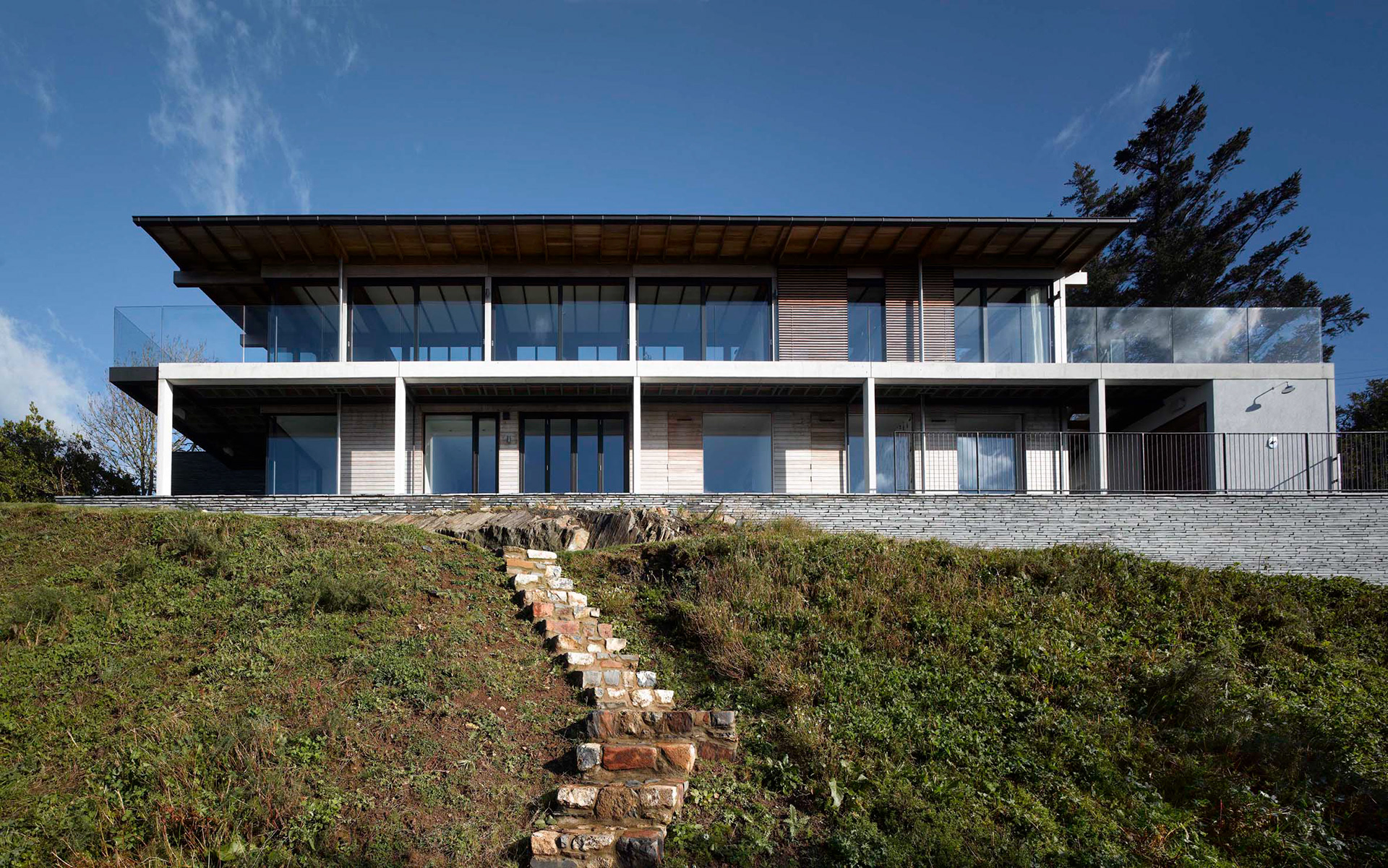 Trewarren House, Pembrokeshire

This house has a difficult site; a steep shale cliff overlooking the Newport estuary in Pembrokeshire. Replacing an existing dilapidated house, the new building is cut into the cliff face, with bedrooms positioned on the lower storey and living rooms on the upper floor, with glazed elevations overlooking the fantastic sea views.
The brief for the structure was to create a post and beam frame with "clean lines and no fussy connections". This was a particularly difficult given that the exposed cliff top location demanded that the structure resist high wind forces. The chosen solution was a specially developed structural connection used for all of the beam to post junctions. The connection used a single resin bonded stainless steel rod, inserted into the column head, that then allowed us to clamp down two or more beam components with mitred ends to form a structurally sound connection with no visible plates or screws. The result was a joint of the quality expected in a piece of furniture rather than a primary structural frame. Iroko was chosen as the timber species because it combines strength and stiffness with a fine grain, good colour, and visual quality not found in softwoods, allowing us to create joinery quality connections.
Architects
John Pardey Architects
Awards
Best Building in Wales - RIBA Welsh Architecture Award 2013
Highly Commended - Wood Awards 2013
Best Individual Dwelling - Local Authority Building Control Award 2013